I've recently entered into a relationship with Float to write articles on my favourite topic of all things delivery.
I've been following Float for many years now as it always seemed like a great-looking solution to common delivery challenges, such as allocating people's time, forecasting and financial reporting.
After speaking with them and confirming they were lovely people plus they really knew their stuff around delivery, I decided to accept an offer to write articles for them and I'm pleased to say the first one has just been published.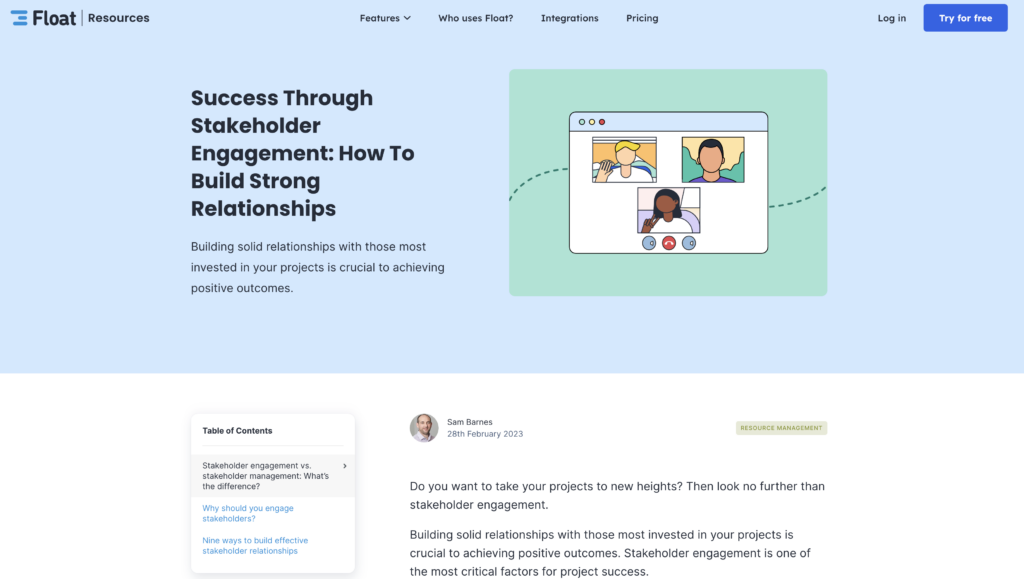 ---
Entitled 'Success Through Stakeholder Engagement: How to Build Strong Relationships', the article describes the differences between stakeholder management and engagement. It then follows on to discuss why it's important to engage stakeholders, finishing up with nine ways to build effective stakeholder relationships, all of which I've deployed many times throughout my career.
I will be writing more articles for Float in the coming months. To see all of my articles with them, view my author profile.