So it's a new year and as many of you are probably saying right now "I can't believe January is already over". Well it is and one of my little promises to myself for 2011 was to get back on the case with the blog as I went a bit quiet for the latter part of last year, or as they'd say on Spooks, I went dark.
Well I'm back on the grid now…
This is a great example of how to agree on digital project targets with client's and get a signature on that all-important contract.
Interview in New Media Age Magazine
January saw two personal appearances in NMA Magazine, once on a list of favourite websites by Rob Smith (cheers Rob!), and then Justin Pearse, Editor of NMA, contacted me about doing a QnA on being a Digital Project Manager, which of course I was only happy to do!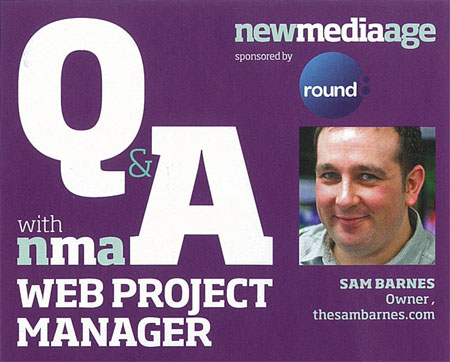 SXSW 2011 News
As some of you will know from a previous post, back in August 2010 I was invited by Brett Harned, Senior Project Manager at Happy Cog, to be a part of a SXSW panel submission called Project Management for Humans (No Robots Allowed).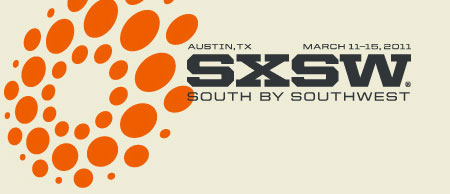 Well after months of waiting and several announcements by SXSW we suddenly saw our panel pop up on the accepted list this month. We reacted with dignity and composure and videoed the actual moment we heard the news.
However, we then noticed a little "CC" next to our panel's title and it turns out this is code for a SXSW 'Core Conversation'. This means there would be no panel as such, but instead a more informal meeting in a room, with two original panel members, and between 50-200 people – the two-panel members being the organiser and one-panel member picked by SXSW.
In the end they picked Brett Harned and Pamela Villacorta to host the Core Conversation so that means no SXSW for me this year. But it does mean for the first time there will be SXSW time dedicated to the subject of digital project management and that's a real achievement – next year we'll have a panel, then some key notes… then a Hollywood movie? :)
Good luck to Brett and Pamela, hope it all goes great! Don't forget to get a video and pictures for us!
Looking for guest authors
Fancy writing a blog post but can't be arsed to set up WordPress? Then how about being a guest author on my blog?
If you're interested then mail me and we can start talking about possible topics, and it could be anything to do with the web industry, not just digital project management.
Still looking for Digital Project Manager Interviewees
For regular followers of my blog you would've seen quite a few Digital Project Manager Interviews published over the last six months, well I'm still looking for more people to interview, and this includes anyone running digital projects; from freelancers, to Digital Project Managers, Digital Producers, Account Managers and Directors.
If you're interested just mail me and I'll send you the questions and answers template, and don't forget how cool being a Digital Project Manager makes you!
This stuff will make you a god damned sexual Tyrannosaurus

Blain, Predator, 1987
Ok, that's all for now…