In Account management for the Digital Project Manager: Part 1 I discussed why Digital Project Managers always seem to end up performing digital account management tasks even if you work at a company that employs dedicated Account Managers, and what the real reasons are for Digital Project Managers disliking this inevitable reality.
In this next part I would like to give you my thoughts on why Digital Project Managers, despite the grief it causes, should actually embrace the opportunities they have and a few different ways to manage the additional workload as and when it arises.
Embrace account management
So this may be an alien concept to some Digital Project Managers out there, almost as much as the concept of enjoying web development is to most Account Managers, but I'd like to explain why I feel Digital Project Managers should actually try to embrace those times when you get an unexpected client request, just when you don't need it, rather than spit fire.
In short, it's a free crash course (in fact you're paid to learn) in several new skill sets that are invaluable to you and your company and that will never become out of date, unlike web development techniques – everyone's a winner.
This really is the only point and it should be a no brainer to everyone. Yes it's tiring, yes it's scary, yes it can be a right royal ball ache at times, but, I absolutely guarantee you, if you somehow manage to get through a few months of insanely manic times where you were juggling more projects than you know you should be, plus dealing with incoming requests and new business opportunities, you will look back at some point and realise just how much you learnt and it will blow you away.
I totally understand that when you're right in the depths of hell in terms of your schedule, it's practically impossible to sit back, relax and fully appreciate the experience you're gaining, but go through the cycle enough times and slowly but surely, when things are getting really tough, you're able to see the bigger picture and press the reset switch just before giving someone else an actual physical ball ache and being escorted from the building.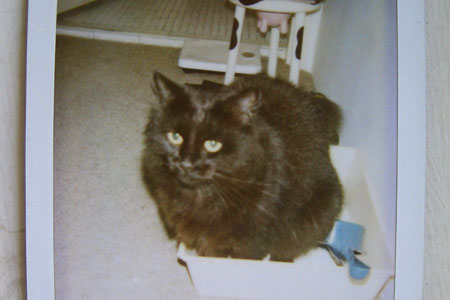 Account management is a whole career path for some, as Digital Project Managers we tend to act as Account Managers at least once a week, I honestly believe the better Digital Project Manager you are the better Account Manager you are, and vice versa. Embrace the opportunity to be paid to learn, you will retain the skills no matter where you go.
*Note: You have no idea how happy I am that I managed to get the term 'ball ache' into a post, must use more.
Dealing with additional digital account management workload
Now, as with most articles published about digital project management, the advice given is very 'ideal world' and is not always easy to put into practice, as are job descriptions in small web agencies. The reality is, if you work in a small web agency as a Digital Project Manager, you will have to perform account management duties, amongst many other roles, and they will generally come without any warning and need your immediate attention, superseding what you had planned to work on.
So now you know this, how can you go about dealing with the requests out of nowhere when you least need them? Well, there are some short-term, tactical techniques and long-term strategic techniques:
Short-term
Strike a deal with your Account Manager, or someone else, to help each other out
Postpone dealing with the request
Delay another project
Work overtime
Long-term
Cultivate a change in internal operations where an Account Manager is involved in the digital project from the start and not post-launch
Strike a deal
When working in any company, be it small web agency or large corporate within a digital department, try to build a rapport with an Account Manager you like to work with and strike a deal whereby they help you out, and you them, when work load becomes intolerable.
This relationship can not only be a sanity saver in times of chaos, but it can also be used as a knowledge sharing exercise that will benefit both of you and the company you work for:
The Account Manager gets to learn a little about how you run digital projects and web technology (something many seem to be short on)
The Digital Project Manager gets a little insight and experience at what a dedicated Account Manager does
The company has more employees at their disposal that are developing their own skill sets
A key skill for any Digital Project Manager is to negotiate win / win situations – this is a win / win for everyone.
Postpone dealing with a request
Sometimes even when you look around you for help, it's just not there due to everyone else being insanely busy. In situations like this you can always consider putting off dealing with the request.
Now some Account Managers would physically vomit at the thought of telling a client that they don't have the time to deal with this new request that is probably new revenue.
But I'm not saying you should tell the client you are too busy and can't deal with their request, but simply enquire as to the urgency of it. You'd be surprised how many times I've taken a call out of the blue that is a client wanting to talk about new work only to discover it's not something they need an answer on immediately. I'm equally surprised at how often the Digital Project Manager or Account Manager doesn't ask the client when they need a response, instead choosing to scramble around trying to react immediately.
Looking back, this is something I rarely used to ask because I very much had an "OMG a client is on the phone and I must answer them immediately in order to keep them liking us" – only as I became more experienced and realised clients are just people with busy schedules too did I start to ask when they needed a response if I knew my schedule was mental at the time.
If a client says they need a response that day and you're busy, tough, you'll just have to deal with it somehow, perhaps by using some of the techniques described in this article. However, if the client says they're happy to wait for a day or a week, this can be a lifesaver! Always ask, you have nothing to lose and everything to gain.
Delay another project
Occasionally you'll get a request from a client out of the blue that will be a real opportunity for your web agency, more than occasionally you will have a completely full schedule.
It's at times like these you have to think commercially about the new request versus the current digital projects you're running, in other words, does the new request have massive potential benefits that are worth delaying another project for…
This is a question that only you and your web agency can answer at the time, and only then on a case by case basis, but the option should always be considered.
Work overtime
Of course, the infamous 'work overtime' option. In order to deal with new client requests when your schedule is full you always have the choice to work overtime so you can fit it in.
Again, your decision can only be based on a case by case basis and can have many influencing factors e.g. massive opportunity for you or the agency, agency is not doing so well financially, you get paid for overtime and could do with the cash injection or brownie points etc.
Although it's your decision, in most cases, I would give you one word of warning about working overtime, especially when working in a small company – it's habit forming.
I could probably write a whole new article on the pros and cons of working overtime, but in short, working overtime once or twice to deal with new client requests when you have a busy schedule is ok, but there is a fine line between once or twice and it becoming a routine for you that can actually result in people expecting it and being annoyed when you say no.
This can then slowly become the culture of the entire agency and ultimately cause people to feel like it's a mandatory rather than a choice – a sure fire way to cause team morale problems and burn out.
But ultimately, working overtime is always an option and there are just as many reasons to use it as there are not too.
Account Manager involvement from the start
This is an approach that's adopted by larger organisations but something I feel smaller web agencies would also benefit from and should think about implementing as a long-term strategy – it's where each project / client has both a dedicated Account Manager and Digital Project Manager.
This person needs to be someone who will take the responsibility of looking after the client in terms of:
New business opportunities
Non-project related requests during the project
Invoice sending and cash collection
Post-project day-to-day account management and small work requests
The most important thing is that they're included from the start of the digital project and maintain an involvement throughout by attending kick-off meetings, being present on teleconferences and receiving weekly briefings from the Digital Project Manager on project status and relationship development, thus enabling them to:
Build rapport and trust with the client
Deal with any non-project related requests a client may send through
Act as an understudy for the Digital Project Manager in case of illness or holiday
Pro-actively spot opportunities, suggest and sell genuinely useful solutions to the client
Take on the client as a new account after the digital project has been completed
…the very things that destroy Digital Project Manager's schedules and ultimately make them shy away from account management tasks.
Now, while the amount of work for one project or account may not be able to justify the hiring of a dedicated Account Manager in a small web agency, I'm of the belief that with multiple digital projects and clients, there almost certainly is a full time role there, and that the role can be justified further by adding the standard measurable target to it that all Account Managers have to satisfy – monthly revenue targets.
Too often I see smaller agencies employ two or three Digital Project Managers and then assign them each a project that has a client and that's it – that Digital Project Manager will not only plan and deliver the solution but retain sole ownership of the client and account from that day forth. This tends to create a silo-type environment where only one person has client and account knowledge which is never a good thing.
I also feel this isolated multi-role approach is one of the many reasons Digital Project Managers find their schedules obliterated on a weekly basis (thus affecting project schedules and quality) and why many small agencies are always playing catch-up and never make the transition to medium size – the people essentially responsible for growing the account tend to see it as a low priority task that isn't their core skill and rarely have the chance to dedicate the time account management really needs in order to bear fruit.
I believe the aim should be exactly the same as it is when we try to keep web designers designing and web developers developing – to keep Digital Project Managers managing projects and Account Managers handling the day-to-day tasks and growth of accounts.
I don't think it's a coincidence that medium to large sized agencies tend to have one person per role. By definition, the fact they are now medium or large means they have grown significantly, and in a stable manner, while others haven't and I like to think smaller web agencies, if they want to grow to medium size, should always try to look at how the bigger fish operate in order to identify how they achieved this.
In Part 3 I'll talk about what good digital account management is, the skillset you'd ideally have and what it takes to be a great Digital Account Manager rather than just an average one.
Related reading: