The clue is in the title for this post and I'm hoping some of you can spread the word, or get in touch if you're interested.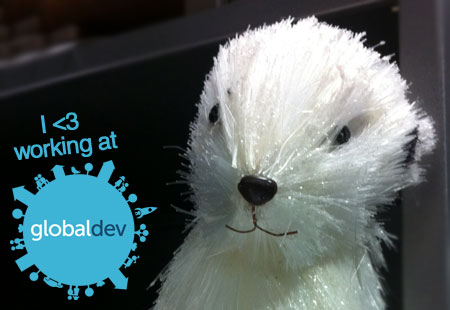 Due to growth, we're looking for a new Digital Project Manager to join our team in Windsor, UK. The Project Manager's role is to plan and manage all aspects of web development projects, delivering quality results on time and on budget.
Reporting to the Technical Director and working closely with the Development Manager and other senior members of the department, the role will be responsible for managing multiple projects from conception to completion.
Responsibilities
Gather requirements and scope out new development-led projects.
Write specifications and collate all documentation.
Liaise with the whole business to agree scope, budget and sign-off.
Initiate and launch new projects, reviewing successes and failures.
Motivate, support and monitor in-house and remote team progress.
Work closely with senior members of the Company.
Regularly present to and brief the Board on project progress.
Keep stakeholders updated and informed of issues at all times.
Lead inter-departmental project meetings and demonstrations.
Skills and requirements
Degree calibre with background in computing, management, or similar field.
Demonstrable experience of delivering large digital projects on time and on budget.
Proven project management experience in a digital agency or department.
Qualifications such as ScrumMaster, PRINCE2, RUP etc. (ideal but not essential).
Thorough knowledge of web industry trends and latest technologies.
OmniPlan, Microsoft Project or similar project management software.
Technical understanding of web development, ideally with hands-on experience.
Excellent organisational, communication and accuracy skills.
Benefits
We offer fantastic company benefits for permanent employees. Following probation we'll match up to 5% of your salary into your company stakeholder pension, you'll be covered with BUPA health care with any medical history disregarded, we'll cover you with a 4x salary death-in-service life insurance policy, and we'll contribute to local gym membership.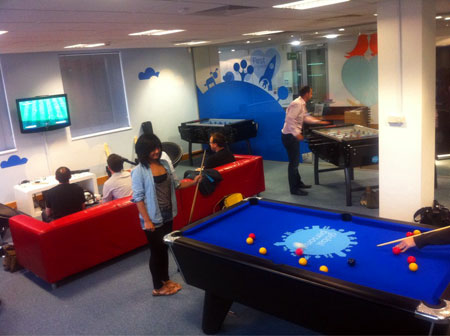 You'll get an iMac/MacBook Pro to work on with a second display if you're on-site and you'll sit at a big desk. We have free posh coffee machines, orange juicers, games consoles, a football table, pool table and more.
How to apply
If you're interested in applying or would like to know more, please contact Barry Frost, Technical Director via the official Project Manager job ad on @globaldev »
globaldev can only consider candidates entitled and able to work full-time in the UK.
No agencies please.