Ok, so the US folks got the Digital PM Summit, but it's time to kick things off in the UK by introducing to you the Digital Project Management Workshop and believe me, tickets are SELLING FAST!
We practically sold out before I could publish this post and so we've had to increase the ticket number allocation.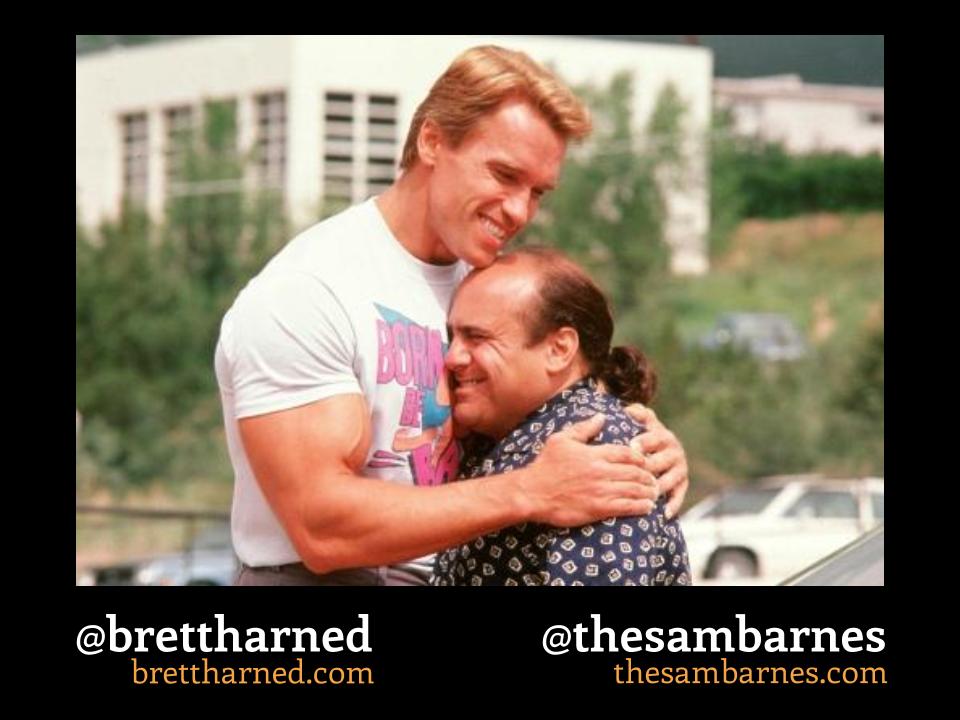 Thanks to our sponsor Gather Content (the best content strategy tool out there), Happy Cog's Brett Harned and I will be running this workshop at Microsoft's swanky offices in London (UK) on Monday 29th, 18:00 – 21:30.
Tickets cost a mere £10.00 and you can register now at Eventbrite. I say it's worth a tenner just to see how short I am compared to Brett.
Note: Did I mention tickets were selling bloody fast? Well they are!
Learn from other Digital Project Managers
Are you stuck with a waterfall process while your friend at another agency or company is using an Agile-like method? Let's chat about how and why we're able to work the way that works for us… and how we might adapt our own methodologies based on the success of others. At the end of the day, we're all working hard to solve the critical problems in projects.
Brett and Sam will talk about all things project management: keeping things moving, keeping clients happy, keeping teams engaged, and keeping budgets intact. Part of the evening will center around a project planning workshop that is intended to generate conversation about different approaches to our work.
Register now at Eventbrite.